Using Your Data to #doDifferent
A big focus for many years in many companies has been on adopting initiatives that will make South Africa a better place for all. For her people, her environment and her wildlife. But for many South Africans, knowing where to give can be a struggle as there are so many in need. That's why this week, we are looking at a company that has its roots run deep in South Africa and wants to help #doDifferent by helping others do the same.
First National Bank (FNB) is the oldest bank in South Africa and can be traced back to the Eastern Province Bank formed in Grahamstown in 1838. Today, they trade as a division of FirstRand Bank Limited. When looking at their history, two things, in particular, stand out. The first is a story of survival - different circumstances in South Africa have posed many great challenges in their history, all of which they have successfully met. This has provided a strong foundation for any future challenges they may face. The second is a story of people - their history has always been firmly influenced by the needs of the people they serve.
In line with the vision of being a great business helping to create a better world, FNB views its role within the country as going way beyond that of a major player in the business environment. A significant element in achieving the goal of helping to create a better world is the work of the FNB Fund. The FNB Fund is a significant part of the FirstRand Foundation, which has a sixteen-year history of giving to the community. The Foundation focuses on developing and empowering the broader community through partnerships with best-practice non-profit organisations nationwide.
They have now made it easier for their clients to #doDifferent as well. Through their nav tab on their online banking or FNB app, they can donate to a cause that matches their passion and can help to change someone's life. They can choose if they would like to donate cash or use their eBucks instead, which means that it can cost the client nothing to #doDifferent. FNB clients can choose from organisations that help with educational enrichment, healthcare, welfare, environmental conservation and so many more. The client simply has to go to the app and tap nav-igate life, select nav» Care, then 'Donate'. From there, they can choose from a range of causes that they can support. It really is that easy!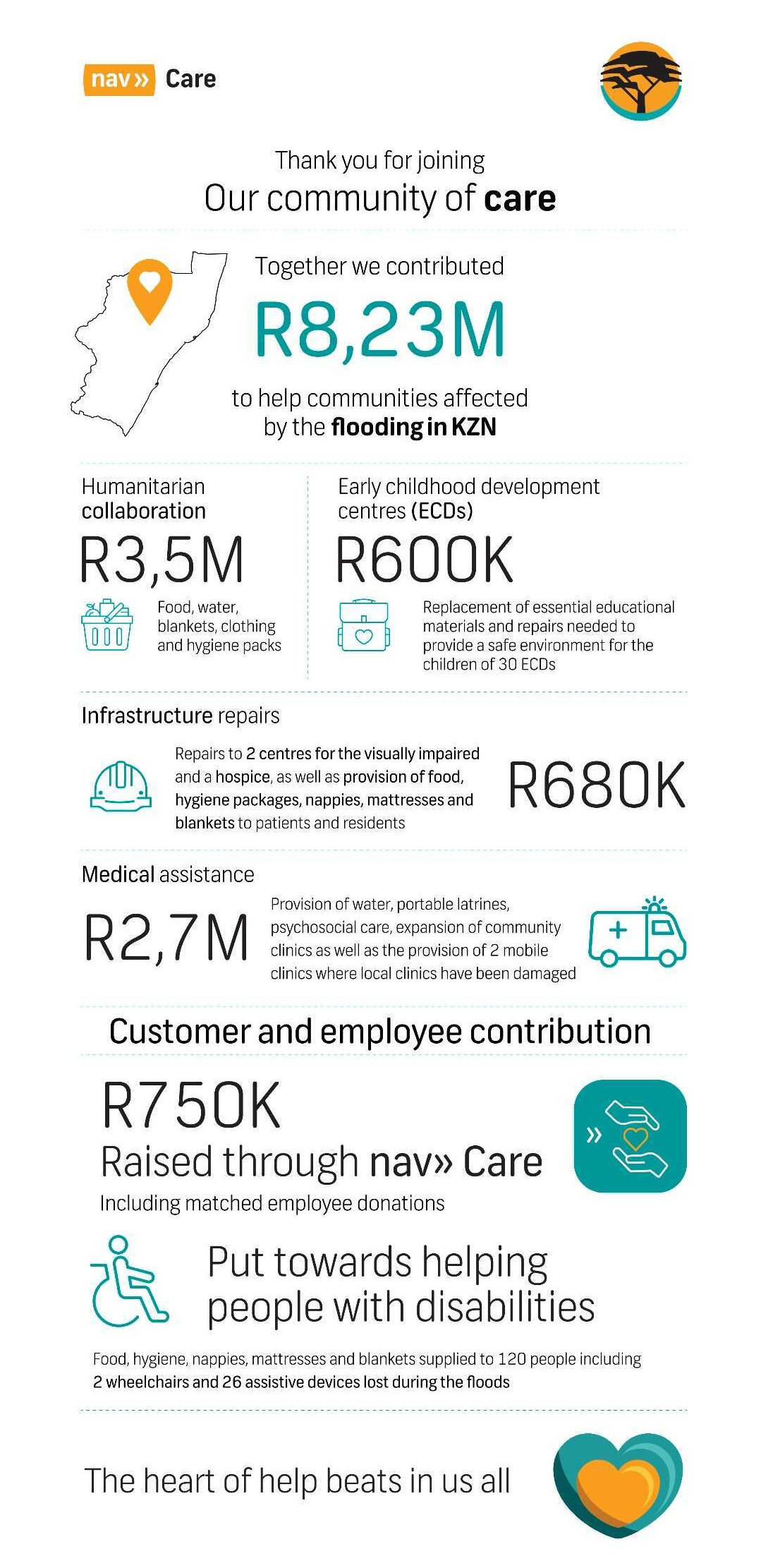 So the next time you are wondering what to spend your eBucks on, why not #doDifferent and donate it to a cause that can really make a difference in South Africa?
To find out more about this FNB initiative, click here.
---