Thirsty to #doDifferent
Plastics have become a key target in the fight against pollution and climate change. Although plastics have undoubtedly revolutionized many aspects of modern existence, their disposable nature and lack of biodegradability mean they are one of the leading causes of pollution. We see the effect of this in oceans and rivers around the world, and the devastating effect it has on animal and human life.
One key source of plastic waste is from drinks packaging where often single use plastic bottles are used for a variety of beverages. By some estimations South Africans use over 4 billion plastic bottles each year and, although we do better than most countries by recycling around 67% of these, the large number means that huge amounts of plastic finds its way into landfill or the environment.
We really need to do things differently if we are going to turn the tide on this level of pollution. One South African company is doing just that – focussing not only on environmental concerns but key social concerns as well.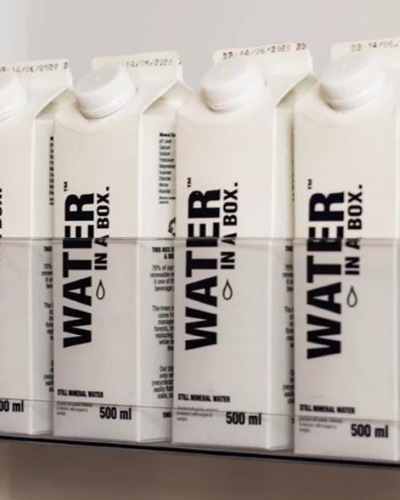 Water in A Box is a Joburg based company supplying still mineral water without the plastic waste. As the name suggests their water is packaged in a 100% recyclable carton, and largely made from renewable materials as well.
Profits from Water in A Box sales are used to fund professional career coaching and guidance for students in underprivileged schools, through Career Buddy. This guidance aims to empower students with the skills and knowledge to build a career and break the cycle of joblessness. Additionally, Water in A Box is supplied to schools which struggle for reliable fresh drinking water – improving learning outcomes.
Each purchase of Water in A Box not only reduces our environmental footprint but makes a direct contribution to education and employment creation in South Africa.
So, ditch the plastic bottles and choose to #doDifferent with an option that is good for the planet and the people living in it.
Find out more here.
---
Images by: Water in A Box