Songs in Significant Spaces
Zakifo Music Festval 2018
It is 5:45pm and the sun has already set. It's a temperate evening, nothing for the locals to complain about. At the venue's entrance, shiny, inflatable letters are falling to the floor. A woman stretches out with her one hand, awkwardly, to indicate she needs the escaping 'A' as she holds the 'Z' in place with her other. People are mulling about with their smokes and beers outside while, behind them, a small craft harbour sees tug boats gently floating, waiting for the next ship. It's the start of a much anticipated, music-filled weekend in Durban. Zakifo Music Festival is about to kick off and we're all adjusting to the new venue arrangement: three locations spread across three days for a glimpse of the greater Durban experience.

"This year we've looked at the format of Zakifo and wanted to do things differently in Durban, but also have diverse spaces," festival co-ordinator Gabriella Peppas tells me over the phone, a day before the fest begins. The first night of the festival, a special benefit concert in celebration of Africa day, is happening at The BAT Centre.

"It's an iconic venue," Peppas reiterates, "Its origins and ethos fits with the artists playing there." And tonight it is all about living legends and the fire that is African music. The first musician to start the evening is Guinean musician, Sekou Kouyate, inventor of the electrified kora. He started the night off right, illustrating just how authentic African music is, "he's playing with 20 strings?! - where else can anyone do that?" a very excited Dr. Sipho Sithole, the man behind Native Rhythms and self-appointed festival MC, remarks after Kouyate's performance. And Sithole's right - Zakifo festival has afforded us with the opportunity to hear, first-hand, some of the continent's finest performing artists, live. "Zakifo is occupying all the spaces!" Sithole says for the umpteenth time.
Zakifo Music Festival first went down at The Beer Hall in 2014, a gig that the usual Durban creative crowd with ears on the ground attended. The rest of us were blown away when the space was at Natal Command opposite Suncoast Casino and right by the sea in 2016. Zakifo is connected to four other festivals including Bushfire in Swaziland, AZGO Festival in Mozambique, Bassline Festival in Johannesburg and Sakifo in Reunion Island, connecting musicians and artists from all over the country and across seas.

Back in the BAT Centre, bodies are moving - small, tall, out of rhythm, or perfectly on-beat, people begin to fill the dance floor as the second act begins. Elida Almeida from Cape Verde is effortless and endearing with her Portuguese swagger. We are now dancing and happy, as The BAT 'Wall of Fame' keeps an eye on our bliss.

Soon after that, we're all belting out (or mumbling for some) the lyrics to Burnout. If you grew up in liberal South African contexts, you know the tune from your mums increased radio volumes; from that highly impressionable Chicken Licken commercial, or just being in a space where music is played, really. Sipho 'Hotstix' Mabuse ended the evening at The BAT off as only a star can - with our voices sore and a feeling of gratefulness and nostalgia for some. Mabuse has been doing the festival rounds, touring from AZGO, to Zakifo, to Bushfire. "That's wild", a friend commented when realising how busy the guy is. The BAT Centre has been around since 1995, so a sense of being free, creatively, and on the cusp of new beginnings has always surrounded it. The venue's played host to some high-calibre local artists, and over the years, it has appreciated them, danced with them and keeps their memories alive by painting them onto the walls.
Once we regain our composure, it is time to finish the night off with one of Durban's greatest inventions: Gqom. DJ Lag is playing at the second venue and we must be part of that magic. We move on to a space a bit more industrial and hidden. Our taxify driver seems a bit hesitant to enter the alley way. "Oh, old Unit 11 used to be here", is the memory that reminds us we're in a safe enough space.

We enter an elevator and arrive on the fourth floor, curious to see where we'll end up. Overlooking the Moses Mabhida Stadium, the yellow and black metrorail trains, Morningside homes, and even the glorious Indian Ocean, we find we've arrived at Views at Twenty5, or just 'Views' to most.

Speaking to Gift Ngxeke during the festivities, business partner and manager of Views, Ngxeke explains how he and his cousin, Kgolo Daguru Mthembu took over the venue in June 2017. "I have travelled extensively and I have lived overseas for over eight years. I've been around," he says. Visiting places such as London, Germany, Austria, Poland, Spain, Belguim, and Gaslow, says Ngxeke, allowed the cousins to imagine big things for their own city. "[Kgolo] was quite taken by the beauty and how the bars and the nightlife were structured and we felt there was an opportunity for something like that here, too."

Further inside Views, you notice a distinct shift in atmosphere from the chilled, artsy aura of The BAT. Views is decked out with the whitest lounge sets, walls with Adam and Eve-esque murals, and stern-looking folk with ear pieces keeping the space tight. In the bathroom there's a suited-up young man, ready with soap gel and a towel. "What we offer here, the service, the cocktails, the food, even tonight is a prime example," says Ngxeke. "Hosting Zakifo, it's profound and the best opportunity you could ever find."

In the short time they've been around, Views has already hosted artists and public figures such as Babes Wodumo, DJ Tira, Boity, Mini 'Mrs Jones' Dlamini, TKZee, Zakes Bantwini, and now the many local and international musicians of Zakifo. "We can't keep track," says Ngxeke. "I'm very much underground, and the line-up of Zakifo is not your ordinary line up that you'd hear over radio. It's a very eclectic mix, they've done very well to include local artists, big and small."

The night ends off as DJ Lag gives us all new life. The Friday of Zakifo was an intense experience, setting the bar high for the rest of the festival.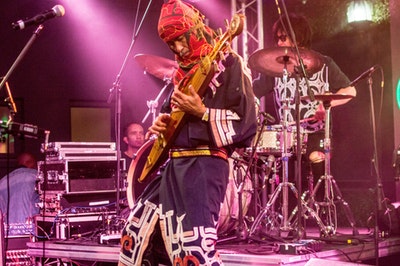 Sunday arrives, our heads are a little tired and non-sentences such as "what's the up in like" indicate we're suffering a bit of 'beer brain' from the previous night's jol. We make our way into the final venue of the festival, Durban's beloved braai spot, Blue Lagoon. It's here that Sakifo, the original festival on Reunion Island, is payed tribute. Just like Reunion, the beginning of the Durban promenade (depending on how you start your jogs), is a space that is a melting pot of culture. Peppas admits, "[Blue Lagoon] hasn't always been utilised in the best of ways," and by bringing Zakifo to the space, the municipal grounds present for a moment an idea of a creative, family-friendly weekend release at an international level.

Peppa's wishes for the festival is to bring people from all parts of Durban and South Africa together. "Zakifo is a family type experience - a lot of feeling of belonging, feeling proud, a lot of experimentation, you're getting lots of new things. [I] hope people take those feelings outside of Zakifo." We get to bask in the final afternoon rays whilst listening to The Sun Xa Experiment, from Johnnesburg, the KwaZulu-Natal pride Guy Buttery, and Eastern Cape-born Nakhane. There is no break between acts, the music is going in - the build up to the finale is working. Originally from South Africa but now based in Berlin, Alice Phoebe Lou sings without fear or pause, even though she's sick. Her lyrics hit right in the gut, despite being sung so sweetly. The worldly affair continues as French reggae-dub group, Dub Inc, do their thing. Femi Koya trumpets his way on stage and although robbed of 30 minutes playing time (there were moans), we all know that we can take a trip to The Orbit in Johannesburg for one of his weekly Thursday night gigs, if the spirit so moves us. US singer Aloe Blacc finishes off the whole experience on a high note and we can all be proud that our local acts performed just as well as he.

Zakifo is in its fourth year, now, and the growing pains are shaping it into a genuine little experience, locally curated with a unique musical platform. "We wanted to create that [experience] and expose people to something new, it's a journey and you get to go to new spaces," Peppas says. To a stranger they are seeing the city in a fast trip: art establishment, inner city night life and family time by the sea. Durban has always been a culturally rich city, dig a bit deeper and the history of its art venues reveal something of that authentically African beauty and talent. Thanks to Zakifo we get to celebrate these significant spaces with some of our favourite songs.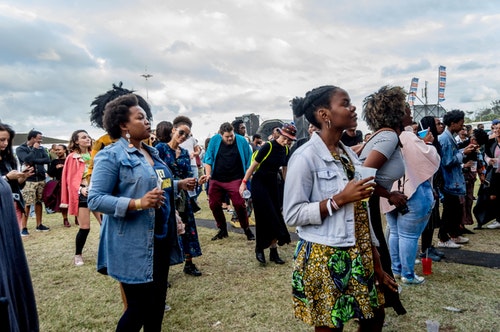 ---
Words and images by: Niamb Walsh-Vorster