Second Time Around
a few of Jozi's antique and thrift shops
YE OLDE COLLECTOR
Martin and Louise have been in the business of collecting antiques for around twenty two years. Their shop in Kensington bears witness to this - if they don't have it, it probably isn't around anymore. They have an extensive range of porcelain, glassware, silverware, pewterware and art - and also the other usual things you'd expect to find in an antiques store. Go, and give yourself lots of time to look around. Queen Street also has lots of other antique shops so it's a good place to go.
156 Queen Street, Kensington, Johannesburg; 011 616 3578; yeoldcollector@gmail.com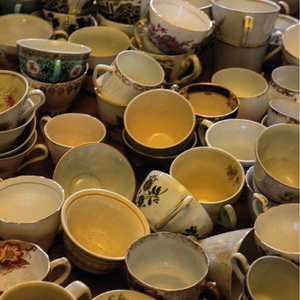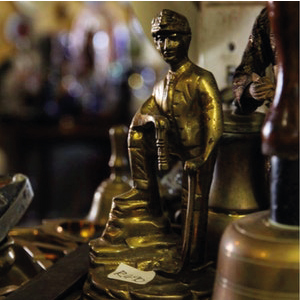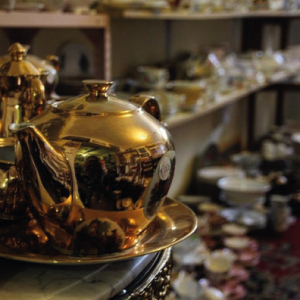 ---
THRIFTY MANGO
If you have an eye for treasures (sometimes in disguise) and a knack for fixing up, you might like this shop. They have a few vintage and antique pieces of furniture at pretty reasonable prices. The road that the shop is on is also known for its antique shops - of which there are many. Give yourself enough time to check out the others, which are also worthwhile.
198 Long Road, Greymont; 011 026 0700; info@thriftymango.com
---
HOSPICEWITS ORANGE GROVE
"Some people come here at least once a day in case they miss out on anything new", says Amanda Brown who works in the Vintage Shop department of the HospiceWits Charity Shop in Orange Grove. Although the Vintage Shop isn't that big, they get new stock on a regular basis and there's a good selection of collectables and trinkets here. The shop also stocks some vintage clothing items. HospiceWits takes up an entire block and also has a bookshop, furniture shop, clothing shop and toy shop, with all proceeds going to the Hospice Wits NGO. They also rely on the public for donations of all of the above, so this is a good place to take things you no longer need.
Corner Louis Botha and 9th street, Orange Grove; 011 728 1052; shops@hospicewits.co.za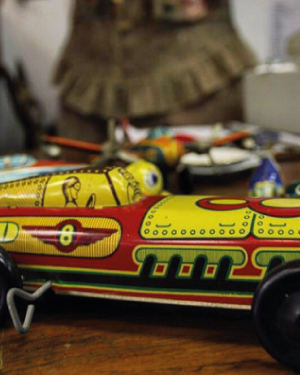 ---
BOUNTY HUNTERS
Gail Millard supports around twenty five charities with the proceeds of her shop, Bounty Hunters. Stocking everything from ladybird onesies, needlepoint clutch bags, to books and clothes; this place is for the more intrepid bargain hunters. Bargains you will find, but steer clear if you're allergic to cats. They adorn many corners of the shop - I saw one who had sneakily wiggled himself into a pile of plush toys, and was doing a pretty convincing job of being part of the display. Customers who prove themselves to be cat lovers may also buy a cat if they fall in love.
4th avenue, Mellville, 011 482 6094
---
THE COLLECTED WORKS
You get some antique shops where you have to fight hard to find the treasures - and it may leave you a little exhausted in the process. The Collected Works in Linden is the opposite - it's beautifully curated, clean and light. You'll find it hard to leave without buying something.
Corner 4th avenue and 5th street, Linden, 011 782 7255
Editor's note: sad news - since writing this article, this shop has closed.
---
Words and images by: Simone Gregor