My Big Fat Sustainable Wedding

In the wedding industry green is fast becoming the new white as many brides-to-be are helping to drive sustainability and economic empowerment without compromising on their dream wedding. The wedding service industry has become a place with a great social conscience as companies offering alternatives to the throwaway culture of conventional wedding planning spring up everywhere. In the article below we highlight a number of alternative sustainable options to consider on your big day.

The idea of sustainable living is becoming a mainstay in our lives. But when it comes to bridal gowns, could going green be the new white?


Take Emily. Emily is a newly engaged bride-to-be living in the city. She wakes up in the morning and blends herself an oat milk smoothie, before hopping in the shower and washing her hair with a zero-plastic shampoo bar. She cycles to work, and drinks her mid-morning coffee from a bamboo reusable cup. After work, she stops off at a local charity boutique to pick up a birthday gift for a friend, and places it in her natural, cotton tote bag. She heads out for cocktails, sipped through a reusable, metal straw. Later, she arrives home, collapses on the sofa, opens up her laptop, and starts scrolling through photos of brand new, glittering, wedding dresses online.
This is a dress she'll spend thousands of pounds on, and wear only once. A dress that will contribute to a UK wedding industry worth over £10 billion. A dress that will eventually add to the £140 million worth of clothing that goes into landfill each year.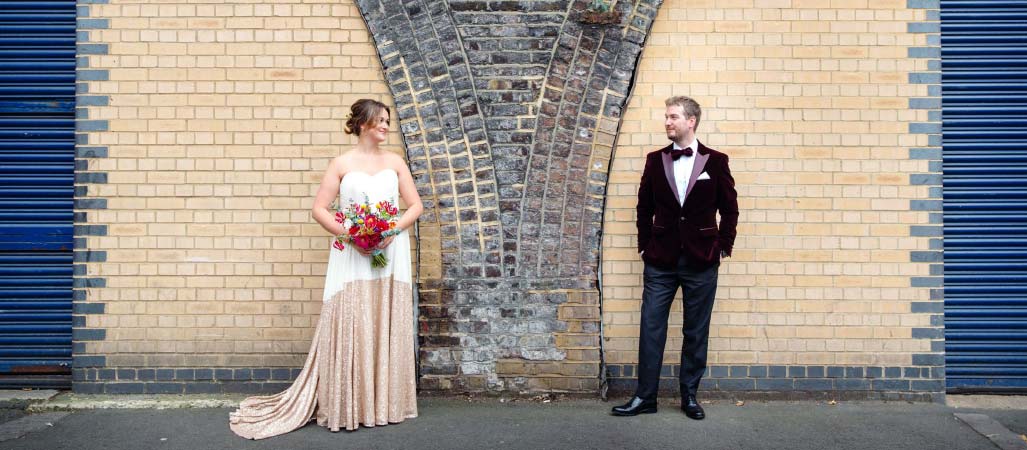 In some ways, the bridal dress is the last vestige of throwaway apparel in an increasingly sustainable fashion industry. For many, it's understandable that brides-to-be fear compromising on style on their big day. But why should that mean compromising on their principles?
There are alternatives. Pioneering social enterprise Brides do Good funds programmes that empower young girls and educate communities in order to eradicate child marriage. They curate a unique collection of designer wedding dresses through global partnerships with brands and brides, and offer forward-thinking brides-to-be the chance to be part of an even bigger love story, by donating up to two-thirds of funds raised through sales to charity projects.
Brides do Good provides a solution that retains all the glamour of your big day, and with the knowledge that you are not only combating a planet-destroying cycle of consumption, but empowering girls around the world.
The Brides do Good model is mobilising the power of the wedding industry for good, by asking brides to make a stronger choice. Offering high-end designer brands like Elie Saab and Vera Wang at affordable prices, and available in sizes from 4 - 30, Brides do Good offers brides the chance to afford to buy the dress of their dreams, and make the dreams of other young girls come true.
Brides do Good's charity projects work in areas where daughters are frequently seen as burdens due to continuing gender inequality, and early marriage as a solution to transfer the economic burden onto another. Patriarchal value systems, control and the notion of family honour can also drive the practice. These traditional practices often go unquestioned over generations. Brides do Good's programmes educate and empower young girls and their communities, to create real and sustainable change.
Nowadays, brides are beginning to seek out sustainable and ethical wedding solutions for all parts of their big day. This year saw Princess Eugenie go plastic-free on her big day, and where the royals tread wedding trends are sure to follow. From locally grown environmentally friendly flower confetti by Shropshire Petals to hand-made biodegradable party favours by Paper Tree, there are lots of progressive alternatives. Iconic social enterprise TOM's recently launched its wedding range, with offerings like vegan-friendly, satin slip-ons for even the tiniest of bridesmaids.
Elsewhere, Bohotanical offers wedding florals for eco-minded couples throughout Kent, London, Surrey and East Sussex (and are happy to travel further afield). There's also a growing market for eco-friendly wedding planners like Arbre & RIVIERE in London, and Welsh company Togetherness, who are committed to tackling the throwaway culture of conventional wedding planning.
But, there is still a long way to go. Although brides are becoming increasingly receptive to green wedding solutions, the industry has historically been slow to turn its attention to the dress - and traditional wedding media even slower to accept this growing trend. However, times are slowly changing, and even luxury brands are now making efforts to support sustainability. Hailed as the leading lady of ethical and eco-conscious bridal design, Norwegian designer Leila Hafzi's sustainably made bridal range uses fabrics like natural silks created by the Santal women in Bangladesh, and organically farmed cotton, hand loomed by women and dyed with herbs in a small village in the south of India. The brand works to establish an end-to-end environmentally friendly production cycle, that empowers working women around the globe.
Closer to home, Real Green Dress is a bridalwear company based in North Hampshire, that offers original, restored, vintage gowns, and a unique collection of remodelled dresses. Upcycling is also a hallmark of Reformation's bridalwear range, which uses almost entirely natural and recycled fibres.
According to Brides do Good Founder and CEO Chantal Khoueiry, now is a really exciting time for the sustainable wedding industry, "Social impact and consciousness is more and more at the forefront of many brand's minds. Recently, more brands are proactively seeking us as trusted partners. Crucially, we are focused on brand equity, and are never going to do anything to jeopardise that. Our mission is to create a greener wedding industry that can exist for our daughters for generations to come."
So with all these promising advances, what do we need now? Well, you. For every woman that chooses to make an ethical choice from companies like Brides do Good, a ripple effect of sustainability and empowerment is sent out across the globe. So go forth and plan the wedding of your dreams! And feel really, really good about it.
---
Tamsin Smith is Engagement Officer: Charity Projects at Brides do Good. Brides do Good will be hosting a pop-up boutique at Bicester Village from 29th April, where brides-to-be can browse or shop from their designer collection. To find out more, visit www.bridesdogood.com.
This article first appeared in the April 2019 edition of Natural Mumma Magazine and was written by Tamsin Smith.
Images from Brides do Good.