Love and Care to #doDifferent
Imagine a world where every furry friend finds a loving home and experiences the joy of being part of a family. This week, we'll explore how a beloved South African brand collaborates with organizations to #doDifferent in the lives of dogs in need.
With a strong belief in providing expert pet care for those who give and receive unconditional love, Marltons takes pride in offering resources that promote a healthy, fun, and comfortable lifestyle for pets. At their core is the commitment to supporting dog adoption initiatives in South Africa.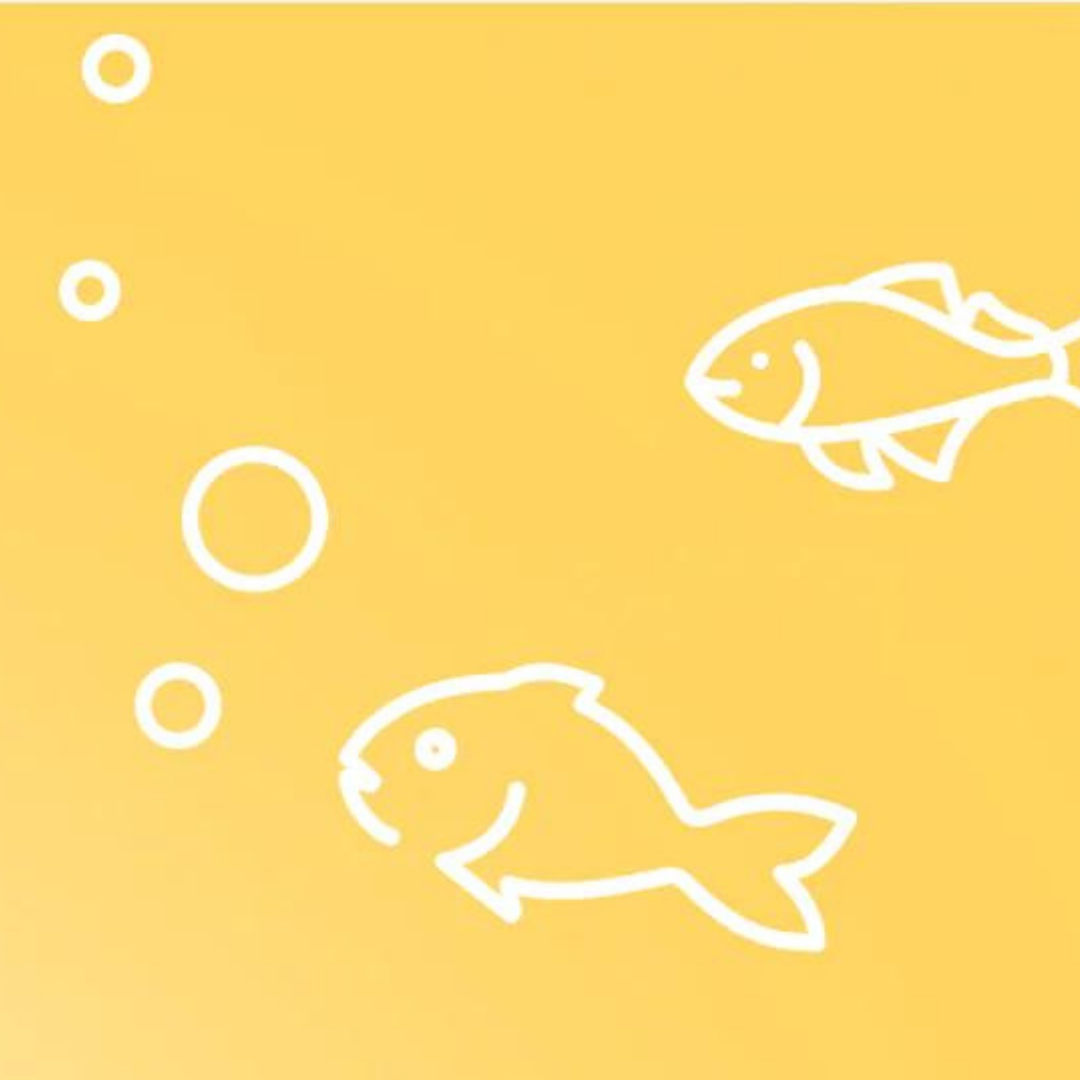 At Marltons, the philosophy is simple yet powerful: pets deserve the best care and attention to thrive, and pet owners deserve affordable, easy-to-use products to ensure their pets' well-being. Whether it's healthcare, snacks, treats, or accessories, Marltons provides solutions that cater to the holistic needs of our four-legged companions.
Marltons' dedication to the welfare of animals extends beyond its product offerings. The company believes in continually expanding knowledge to bring innovative pet care solutions to the market. But their commitment doesn't stop there. They go a step further by actively supporting dog adoption initiatives that connect deserving dogs with forever homes - like The WOOF Project and "PUP POP-UP".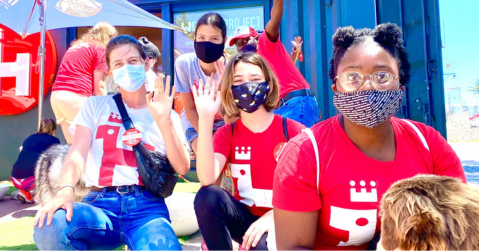 The WOOF Project, a dynamic 'pop-up' mobile dog adoption initiative by Oscars Arc, is on a mission to inspire dog adoption and save lives. By identifying dogs in existing shelters that need an extra boost to find homes, The WOOF Project brings these lovable canines to the public's attention through pop-up adoption events. The goal is simple: creating opportunities for that special human-dog bond to form and opening doors to new, loving homes for these dogs.
Oscars Arc carefully selects healthy and adjusted dogs from shelters and places them at The WOOF Project, a mobile 'green' container that moves to various convenient and inspired locations every weekend. Here, the dogs receive valuable, quirky exposure and the chance to meet potential adopters. The adoption process is efficient and positive, ensuring that each dog finds a 'perfect match' for life.
Marltons plays a crucial role in supporting The WOOF Project's mission by providing dog adoption starter packs filled with essentials for the newly adopted dogs and using their social media channels to showcase The WOOF Project dogs available for adoption. With over 2000 adoptions celebrated, Marltons' assistance has helped The WOOF Project make a significant difference in the lives of dogs in need.
Woodrock Animal Rescue, a non-profit organization in Gauteng, shares Marltons' belief that every pet deserves a loving home, especially those who have endured tough lives. To further this shared vision, Marltons and Woodrock Animal Rescue have joined forces to launch "PUP POP-UP".
"PUP POP-UP" provides dog lovers with the unique opportunity to meet adorable dogs up for adoption in person. Marltons supports the initiative by helping it get up and running and sponsoring delightful hampers filled with essential Marltons products for adopted dogs. Woodrock Animal Rescue, on the other hand, brings their sweet pooches for a day of tail-wagging playtime. Together, they create a joyful and loving environment where these deserving dogs can find their forever homes.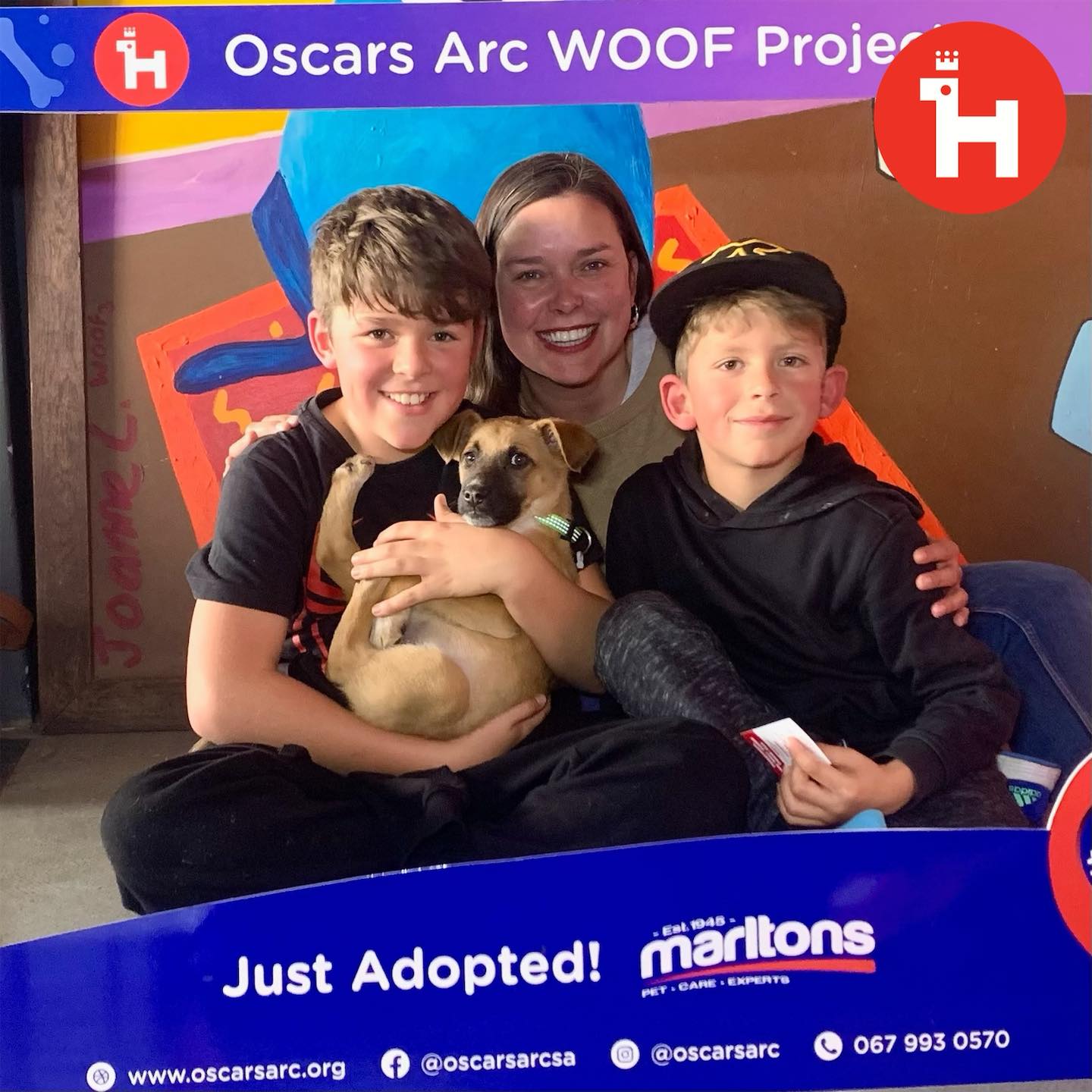 Marltons' commitment to pet care goes beyond providing essential products; it extends to promoting dog adoption and supporting initiatives that bring dogs and loving families together. Through their partnership with The WOOF Project and Woodrock Animal Rescue, Marltons is making a remarkable difference in the lives of dogs in need, helping them find loving homes and creating moments of joy and love that last a lifetime.
As we embrace the idea of adopting a furry friend, let us remember that each adoption is an invitation to embark on a heartwarming journey of love, companionship, and adventure. On your barks, get set, let's go – together, we can make a world of difference for these deserving dogs.
Find out more about their partnership here.
---
Images by: Marltons, Oscars Arc and Woodrock Animal Rescue