Locally-Made, With Love
Eating around Jozi - Munch Cafe, Bryanston
It's a muggy beginning of autumn kind of morning in Joburg: the leaves are starting to turn and the morning is a little crisper than usual. I join the throng of commuters traveling along Randburg's bustling Main Road, trying hard not to miss the turn off while staying clear of the countless taxis that frequent the route.
I'm looking for the Bryanston GardenShop, which is where Munch Café is. In this part of Joburg, it's hard to find a café that isn't inside a shopping mall. A café inside a nursery is therefore a welcome respite – add a jungle gym and you've got a great pit-stop for any parent needing some caffeine.
As I walk through the GardenShop and into the nursery, I'm struck by the contrast between the rush-hour traffic on the road behind me, and the calm, methodical way the nursery staff are going about their morning chores. Even the surprisingly harsh morning light takes on a different feel as it filters through the greenery.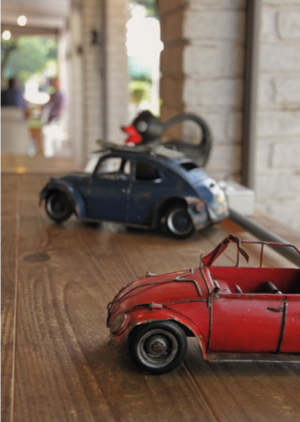 Shaded by acacia trees and surrounded by roses and cycads, Munch Café is an unpretentious and welcoming space that reminds you to slow down. I watch as a crowd of gingerbread men is lovingly assembled, and a giant ball of dough shaped into what will become a loaf of ciabatta. In the corner of the shop, I spot a coffee roaster – another nod to taking the time to do things properly.
Munch Café is a family business which was started by Gerry Scott-Lyon and his son, Matthew. They started their first café in the Parktown North GardenShop in August 2010, and with three more café's added to their group since then, are still going strong.
Despite the fact that there are a few Munch Café's dotted around Joburg's northern suburbs, Munch Café hasn't succumbed to feeling like an impersonal chain of restaurants. This may be largely to Matthew's approach: "you have to be hands on from the back to the front and do your best to make sure you can do everything required in the restaurant competently - that way you lead your team by example", he says.
On working with his dad, Matthew says that they play to their respective strengths, and are careful not to step on each other's toes. The fact that they have a close relationship and a strong work ethic, is also helpful, he says.
---
Words and images by: Simone Gregor