Durban Dreaming
Palm trees, warm seas, and a whole lot of public art. Dave Mann pens a love letter to the city of Durban.
Durban is a city with many calling cards: It's a place where the sea rolls in warmly and the sky seems larger. Despite its expansive industrial areas and concrete recesses, the vegetation grows thick, often creeping onto the sides of highways and beneath tall bridges and overpasses. The air there is muggy, but somehow easier to take in. After Johannesburg, it's the second biggest city in South Africa, and is home to the largest seaport in the country. In Durban, those who know will tell you that you'd be foolish to live anywhere else, but if you did, they wouldn't hold it against you.
I was born in Durban, but left when I was very young. I've been back many times since, and each time I do, Durban feels more like home. Not in the way that a place grows on you, slowly and through habit, it's more like a sudden and determined attraction. This is to say that each time I visit the city of Durban, I find myself more and more in love with it.
My earliest memory of the space is from the back seat of the family car, six years old and making the trip from my grandparents house in Joburg to visit family by the sea. The change in scenery when you're travelling between the two cities is dramatic. Dry stretches of yellowing Highveld peel back and give way to rolling hills and striking displays of greenery. Back then, I believed that anytime you found yourself in a green and open bit of nowhere-in-particular, you were probably close to Durban. We stayed with my uncle, then, who had a house that sat high up in the hills and faced straight out towards the ocean. I'd spend whole days hunting for sea shells and building ambitious sandcastles, and at night I'd sleep on the floor without any covers on, listening to the sound of crashing waves competing with the tired drone of the air conditioner.
We made this trip on many occasions – sometimes for weddings, birthdays, or holidays, and one time for a funeral. For the latter, we left quickly and with only a few hours warning. After making the long and silent drive through the night from Cape Town, we arrived in Durban on a grey and rainy day and I remember thinking that even then, the city had an unmistakable charm to it.
Durban rain brings a certain tranquillity with it. It offers much needed respite from the heat, yes, but there's a silence that comes with the rain too.
In a city where the general pace of things isn't all that hurried, there's not much sense in running from the rain. Rather, if you sit outside on a balcony or huddle together beneath a bus stop or the awning of a corner store, you'll see other people doing the same – standing and watching the rain, and observing how it moves through the city.
My most recent trip to Durban was earlier this year. My partner and I took the familiar trip down from Johannesburg to play our part in the curation and facilitation of a group exhibition at the KZNSA gallery. We spent a busy 10 days there and as it goes in Durban, each day brought something new. There were balmy evenings spent sharing quarts at local drinking holes and impromptu performance art pieces at trendy new venues. We spent mornings watching the waves roll in under the sunrise and made new friends far too easily.
On the days when there was less to do, North Beach was the place to be. Both tourists and locals frequent North Beach, and for good reason. Dotted with dreamy Art Deco buildings and beachfront hotels, North Beach is one of the city's most beautiful and bewildering spaces. At North Beach you'll see awkwardly suited-up businessmen rolling along the promenade on Segway tours while kids with bare feet and loose hair zip between the crowds on Penny boards. You'll see people spending entire days on the shore and you'll see those who come for nothing more than a five-minute dip in the ocean. You can take a tour of Mini-Town and feel like a giant, or you can watch the skaters and BMX-riders cut fierce lines through the skatepark and end up feeling far older than you are. And for those who don't mind Top 40 hits blasting out through tinny speakers, nothing beats a seaside drink at Joe Cools.
There are many good places in Durban, though. You'd be foolish to pass up a day spent exploring Glenwood and its artistic hideaways, or visit Helen Joseph road with its many pubs and restaurants. Florida Road, which seems hellbent on reinventing itself every few years, has its creative types and its trendy coffee shops, while Station Drive does a fairly good job at punting craft beer and vintage clothing to a market that's already quite content with Hansa, board shorts, and slops.
Recently, I asked a friend of mine – a writer who'd just moved into a small flat in Durban – what exactly it is about the city that he loved so much:
"Durban's a unique place," he said. "I've been to most places in South Africa and Durban's the first place I arrived in and felt immediately at home, you know?
I keep telling people they should move down here, and I tell them that without them even asking my opinion, so I guess that says a lot too."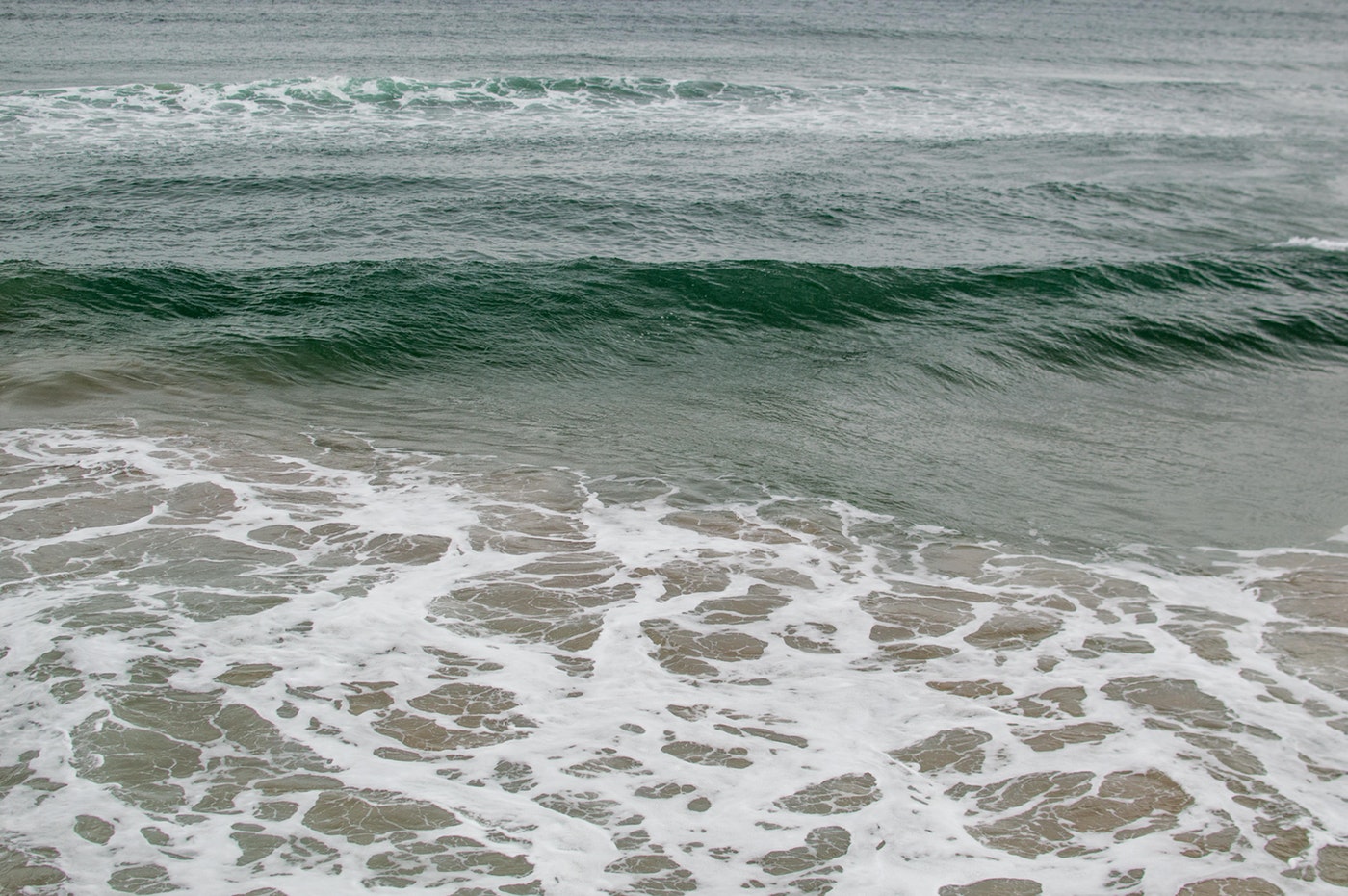 I guess it does.
Personally, I've always judged whether a city would be a good fit for me by looking at its graffiti. Strange, perhaps, but it's a method that's never failed me. A city that's home to an active graffiti scene means that its creative industry is alive and well. It means that on your way to work, by car, train, bus, or on foot, you can see a host of new and innovative artworks before you've had your first cup of coffee. Durban, for all of its natural beauty, is also home to some truly innovative graffiti.
There are the Quest Boys, a crew of graffiti writers that's been credited with keeping the city's graffiti scene alive and well. Quest writers such as Gift and Fiya are all over the city, each with their unique funk, flair and penchant for flexed letters. Then there is Opt1 and 2kil, two Durban writers who built up their names by quite simply writing them on every writeable surface they could find. The late Pastel Heart is also one of Durban's treasured graffiti writers and muralists, and his sudden passing a few years back was felt throughout the country.
Unlike Joburg, or the near graffiti-barren Cape Town, Durban's graffiti has a certain synchronicity with the city.
It's not the type of public art that seems at odds with its environment or surface. Rather, it rests atop highway overpasses, blends into city centres, and peeks out from main road walls. Like many things in the city of Durban, the graffiti kinda goes with the flow.
I'm in Cape Town, now, and while Cape Town has much in common with Durban – great, big skies and picturesque sea-side locations – it's not quite the same. The seas here are frigid and the weather, too. The food is good and the views are spectacular, of course, but everything's a little too polished in Cape Town. Like something out of a painting by an artist who's spent a little too much time daydreaming. Then again, you could say I'm doing the same with Durban.
I'll be back in Joburg soon, with all of its smog and traffic and sprawling grey facades. And while Joburg is a brilliant city for so many reasons, it can be an exhausting place to live. There's an artwork hanging in my home that I like to turn to whenever the city weighs down on me. It's a photograph by the Durban-based artist, Niamh Walsh-Vorster and it puts forward a scene at North Beach.
In it, a man is walking along the promenade. He is the only person in the frame, but depending on how you look at it, he could be the only person in Durban. Evenly-spaced palm trees grow up and out of the frame, casting slow shadows onto the sun-bleached bricks below. Peeking out of the top left hand corner – like the sun would in a child's drawing – is a bright blue public pool. Besides its artistic and technical merits, the photograph is important to me, because it reminds me to slow down. On some of the worst days, I can look at that image and think back to cold beers and warm weather at North Beach. I can remember graffiti that snakes its way throughout the city and architecture that's worth holding up traffic for. I can look at the picture and think of all the good times I've had in Durban, and what the city means to me. Until then, though, I'll be in Joburg, Durban dreaming.
---
Words by: Dave Mann
Images by: Niamh Walsh-Vorster