Dressing for Good to #doDifferent
Ethical fashion in South Africa is a growing movement that's gaining momentum within the country's fashion industry. With a focus on sustainability, fair labour practices, and responsible sourcing, ethical fashion in South Africa is not just about looking good; it's about feeling good about the choices we make as consumers and the impact those choices have on the environment and the lives of the people involved in the production process. This week, we are looking at a #doDifferent fashion brand, that is a beacon of hope for many.
Sama Sama, a South African clothing brand founded by Kimberly Lardner-Burke in early 2018, is not just about fashion but also about fostering a sense of well-being, creativity, and sustainability. Sama Sama's mission goes beyond clothing; it's about inspiring good feelings, embracing uniqueness, and supporting ethical practices. Let's dive into how Sama Sama is making a positive impact in South Africa and beyond.
Sama Sama's ethos is rooted in ethics and sustainability. They are committed to using 100% natural and sustainable materials, such as linens, hemp, and organic cotton, to create their clothing. What sets them apart is their dedication to supporting local fabric suppliers around Cape Town, South Africa, thus contributing to the local economy. By choosing to work with local manufacturers that prioritize ethical business practices and fair wages, Sama Sama is supporting a more equitable and sustainable fashion industry.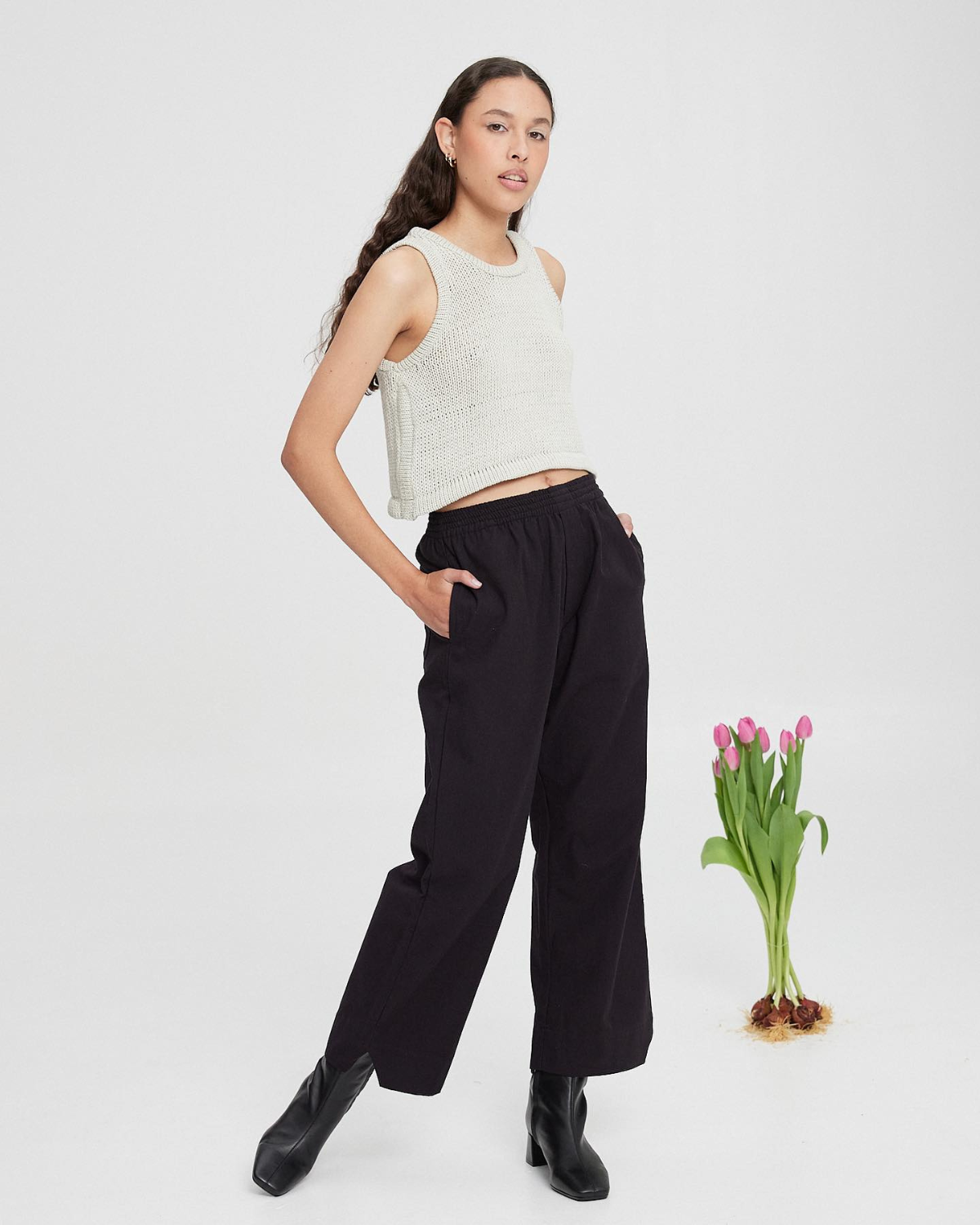 In addition to their choice of materials, Sama Sama is environmentally conscious in their packaging, using 100% biodegradable materials and actively reducing their use of single-use plastics. They are dedicated to minimizing their carbon footprint and promoting sustainability throughout their operations. Sama Sama doesn't just create clothing; they celebrate creativity and collaboration. Their vision encourages openness and the discovery of new friendships, emphasizing the importance of shared vision and ethos. By collaborating with artists, photographers, and designers of all types, they create unique designs that resonate with their customers, making fashion more than just a garment but an experience.
One of the key ways Sama Sama promotes sustainability is through their choice of materials. They prioritize naturally derived fabrics over synthetics, significantly reducing CO2 emissions. Furthermore, they establish relationships with suppliers who follow Sustainable Water Stewardship principles, ensuring responsible practices in areas such as soil health, pesticide use, greenhouse gas emissions, decent work, and gender equality. They also extend their eco-friendly approach to trims, using materials like fresh river, coconut, and ceramic for buttons, as well as antique nickel-plated aluminium for mechanism components. Their commitment to sustainability is evident in every aspect of their products, from design to finishes.
Sama Sama's collections are more than just fashion statements; they are tributes to nature and local artisans. For instance, the 'NAY-kər Collection' celebrates the Great African Sea forest, shedding light on the wonders of the natural environment. The 'Handcrafted Collection' showcases the craftsmanship of artisans, incorporating intricate details and unique hand-made decor. Collaborations with local artisans, such as weavers and fibre artists, result in bespoke creations that contribute to job creation and economic change. One notable collaboration is with Nomvula's Knitters, which empowers its workers by allowing them to own 51% of the business. By sourcing low-carbon footprint materials locally, Sama Sama supports sustainability and ethical labour practices.
Sama Sama is constantly motivated to innovate and grow sustainably. Their commitment to ethical practices and collaboration with local artists and organizations reflects their desire to create positive impacts on society and the environment. They believe that through conscious living and responsible consumer choices, individuals can contribute to the well-being of the economy, the environment, and themselves.
Sama Sama doesn't just stop at sustainable fashion; they also champion social causes. Their 'Join The Dance Campaign' raised funds for The Earthchild Project, promoting environmental education for children. By supporting such initiatives, Sama Sama reinforces the idea that education is key to fostering a conscious and sustainable mindset. Another collaboration with artist Nina Henry resulted in a collection that raises funds for Rape Crisis, supporting the fight against gender-based violence. Sama Sama's commitment to social causes underscores their belief in the power of fashion to make a difference.
Sama Sama is not just a clothing brand; it's a movement towards conscious living, ethical practices, and sustainability. By choosing to support Sama Sama, consumers become a part of a community that values creativity, collaboration, and a commitment to positive change. As the brand continues to grow, its impact on South Africa and the world becomes increasingly significant, reminding us that fashion can be a force for good when driven by purpose and ethics.
Find out more about them here.
---