#doDifferent with a Little Green Number
Billboards have been one of the most effective ways of advertising for nearly 200 years now. However, it seems reasonable to presume that billboards are still quite influential and will be for a long time. Have you ever thought about how many billboards you pass on your morning commute? Have you ever thought about what happens to the materials utilized when the billboard you see every day is replaced with another? 
The majority of materials used for billboards are non-biodegradable and could be catastrophic if burnt or if it lands up in a landfill. Well, this week we take a look at a company that has decided to #doDifferent and upcycle old billboard vinyl.
Little Green Number is an award-winning social enterprise focused on creating sustainable employment and producing a quality, creative and distinctive handbag product through upcycling. This is done by offering communities a micromanufacturing franchise opportunity, that also saves the environment – one billboard at a time. They are passionate about eradicating poverty through social business principles: doing good, whilst doing good business. The goods are 100% handcrafted, robust and weatherproof. The company won the 2016 National Innovation Award at the South African Small Business Awards.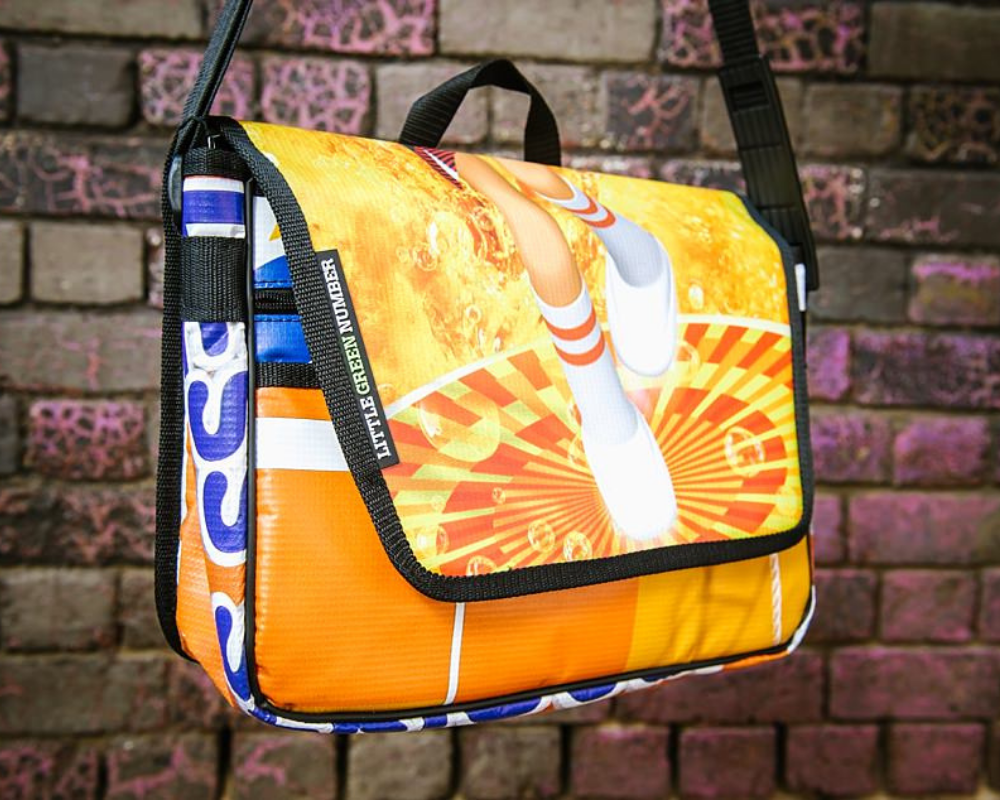 They achieved this by setting up their machinists as manufacturing franchisees, providing them with their own equipment such as sewing machines and the franchisees reimburse the setup charges as they work., Little Green Number is committed to building self-sufficient entrepreneurs who are not reliant on donations or sponsors. The company's name symbolizes the organization's culture, with each portion of the name having a distinct and important significance for the organization. Little refers to the idea that every little amount helps, and that alleviating poverty is a gradual process, while Green refers to the upcycling activities.
Little Green Number also has a "buy one, give one" concept, which implies that for every Little Green Number bag sold, one is donated to a needy school child. For high quantity orders, they coordinate with the client to nominate a school or children's program of their choice to get the donation.
Unfortunately, the company was not safe from the COVID-19 scourge. The company suffered a substantial financial loss during the lockdown and has officially closed down. They are having a close down sale on the upcycled masks and bags that they produce with proceeds going to the affected franchisees. 
You can support them by purchasing a mask here.
---
Images by: Little Green Number