#doDifferent with Homegrown Stories
Currently, in South Africa, only 2% of children's books published commercially are in local African languages, meaning that most kids only have access to books that are not in their home languages. In a country where approximately eight out of ten people speak a home language other than English, this makes creating relatable stories and tales in local languages critical if we hope to improve childhood literacy and ignite a love of reading.
That's why, this week, we are bringing to light a campaign currently running by a well-known, and chocoholic loved brand that aims to #doDifferent whilst making homegrown stories accessible.
Cadbury is probably the most well-known chocolate brand in South Africa, well at least since its arrival in 1903. Their purple and the "glass and a half" tagline have become synonymous with a delicious, creamy flavour that is loved by many. They have always been a brand steeped in the spirit of generosity and pioneering social impact, like their Cocoa Life Initiative.
South Africa is a nation of natural storytellers, crafted through our shared experiences and diversity. In 2021, Cadbury asked every day South Africans to submit children's stories that were in their home language. Through their efforts, more than 500 stories were created for their Digital Library and 45 000 books were distributed nationwide to children who needed them most.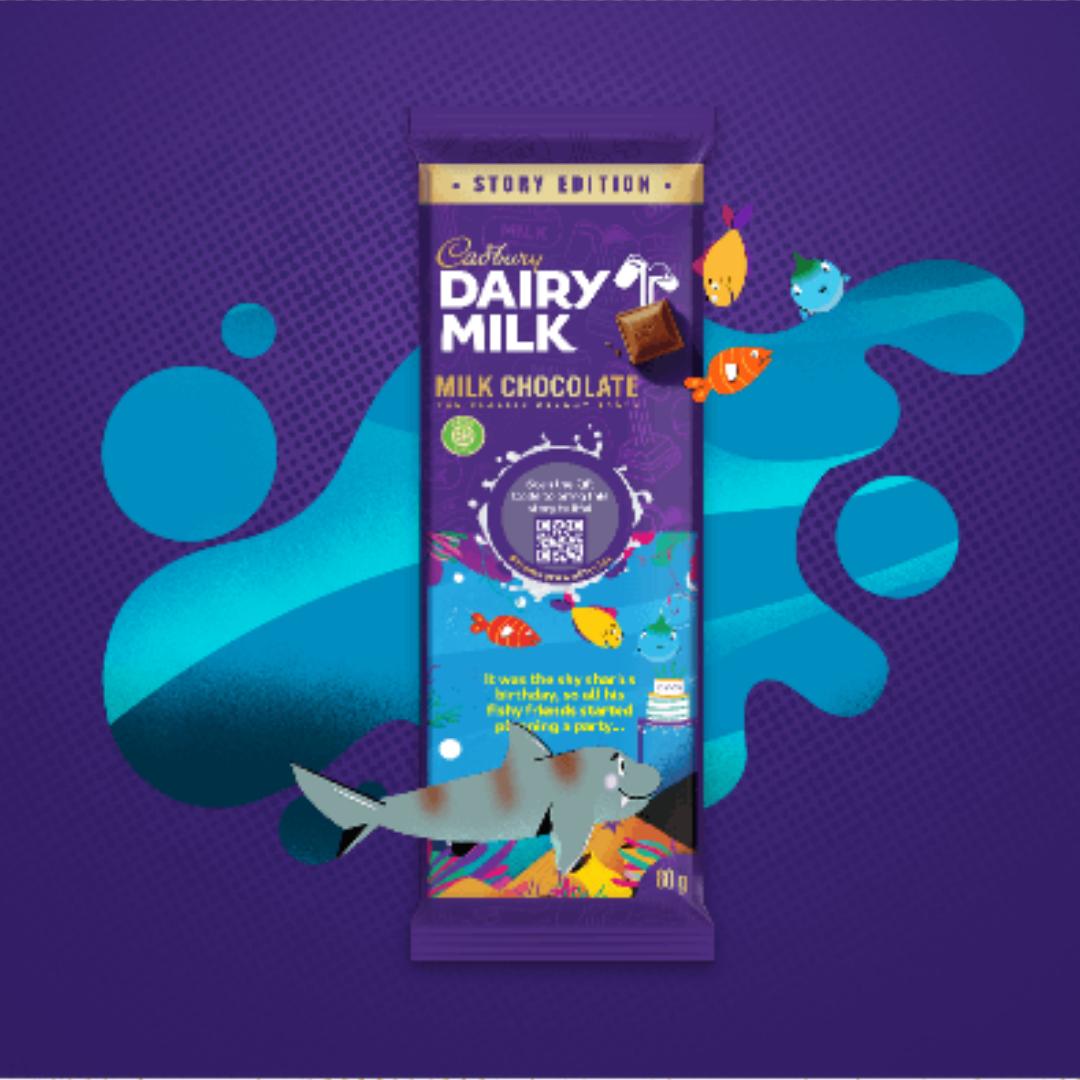 This year, Cadbury is asking South Africans to generously share their homegrown stories so that more children can have access to stories they relate to in their home language. Representation and resonance are important aspects of the literacy journey. When children can see themselves reflected in stories, it aids comprehension and encourages enjoyment of the reading journey, which in turn promotes a culture of reading.  
Once stories have been created, they will be accessible on the Digital Library. They have also partnered with additional distribution partners including Qualibooks and the Department of Education, to ensure that these stories get into the hands of the children who will benefit from them the most.
So how do you share your homegrown story to #doDifferent and make a difference in the lives of children throughout South Africa?
FOLLOW THESE STEPS 
Buy any Cadbury Story Edition pack. Available in all major retailers - while stocks last

Scan the QR code

Say "Hi" on Whatsapp

Follow the prompts and share your homegrown story by text, voice note or attaching a PDF
Consumers have the power to make a difference by choosing to support brands that make a difference. So why not join Cadbury as they #doDifferent for children throughout South Africa.

Find out more here.
---