#doDifferent for Better Learning
The problems in the primary education system in South Africa are well documented. A lack of resources, capacity, and politics will result in large portions of South African children not getting an adequate education, or any education at all.
Those children who do attend school are often starved of critical resources – such as books and other learning materials - further hampering their access to education.
Despite the overwhelming challenge, there are many organisations working to change this, and this week we look at a wonderful initiative aimed to help turn the tide on poor education for young children.
Daily Maverick has become one of the country's most respected news media outlets. From humble beginnings as a free access online only newspaper it has expanded to include a print newspaper as well as broader media publishing. Most well known for their investigative journalism which has helped to uncover some of the biggest corruption scandals which have rocked South Africa over the past few years, Daily Maverick do a lot of work to promote healthy debate and conversations which aim to push the country forward in a positive way.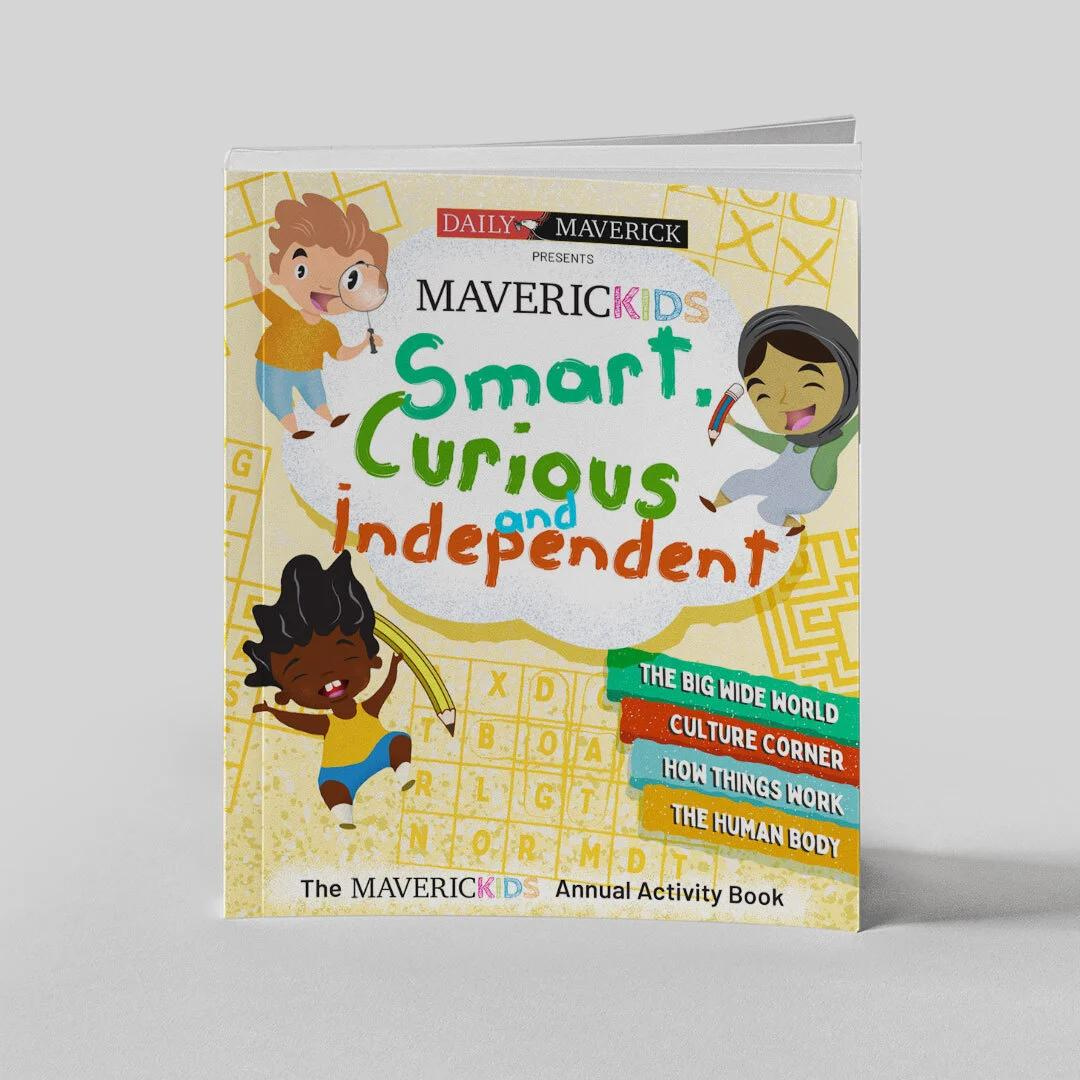 In that vein, they have produced and published their annual MavericKids activity book. Aimed at children between the ages of 6 and 12 the book is packed with fun activities such as crossword puzzles, sudoku, word searches, and other creative projects spanning a range of topics including entrepreneurship, the human body, cultures and climate change. The activities in this book encourage children to become smart, curious, and independent.
For each copy of the MavericKids Annual Activity book purchased from the Daily Maverick shop, a copy will be donated to an underprivileged child. This will help to narrow the gap in learning outcomes between those with privilege and those without by providing additional stimulating learning activities to the children who may not otherwise have access to such.
The MavericKids Annual is a great way to keep the kids stimulated and entertained, while learning and developing at the same time. Additionally, by purchasing a copy, you can #doDifferent and help to support a child with better access to learning opportunities.
Get your copy here. 
---
Images by: Daily Maverick Shop