Create Sustainable Change through Tech and #doDifferent
Cell phones and data have become part of our everyday lives, as they enable us to keep in contact with people - no matter how far away they may be. They have helped us extend the reach of our communities and keep bonds with loved ones across the world. This is why this week, we are looking at a company that has been front and centre in connectivity, as they aim to #doDifferent closer to home.
MTN is one of Africa's largest mobile network operators, providing voice, data and other services to more than 270 million customers across 19 markets. Their iconic yellow branding has always attracted consumers to them, bringing a glow to many people. One of their core beliefs is that every corporate is responsible to give back to the communities that it operates in. This is why they established MTN SA Foundation, the corporate social investment arm of the company, that partners with communities, civil societies and NGOs throughout South Africa.
MTN SA Foundation's purpose is to bring about meaningful, measurable and sustainable change that helps disadvantaged and rural communities to become self-sufficient. With a focus on innovative technology, they aim to uplift communities towards independence in this bold new digital world. The same innovative technology and connectivity that lies at the heart of MTN inspire the programmes and initiatives they support, thereby uplifting communities towards independence in this bold new digital world.
The MTN SA Foundation also supports community projects, addressing challenges in the areas of health, education, art and enterprise development, as well as special projects. In the education sector, they have identified a gap in the special needs learning environment and the urgency with which education should become more inclusive. Working with various stakeholders, the Foundation has developed interventions through which it provides specialised equipment to learners with special needs.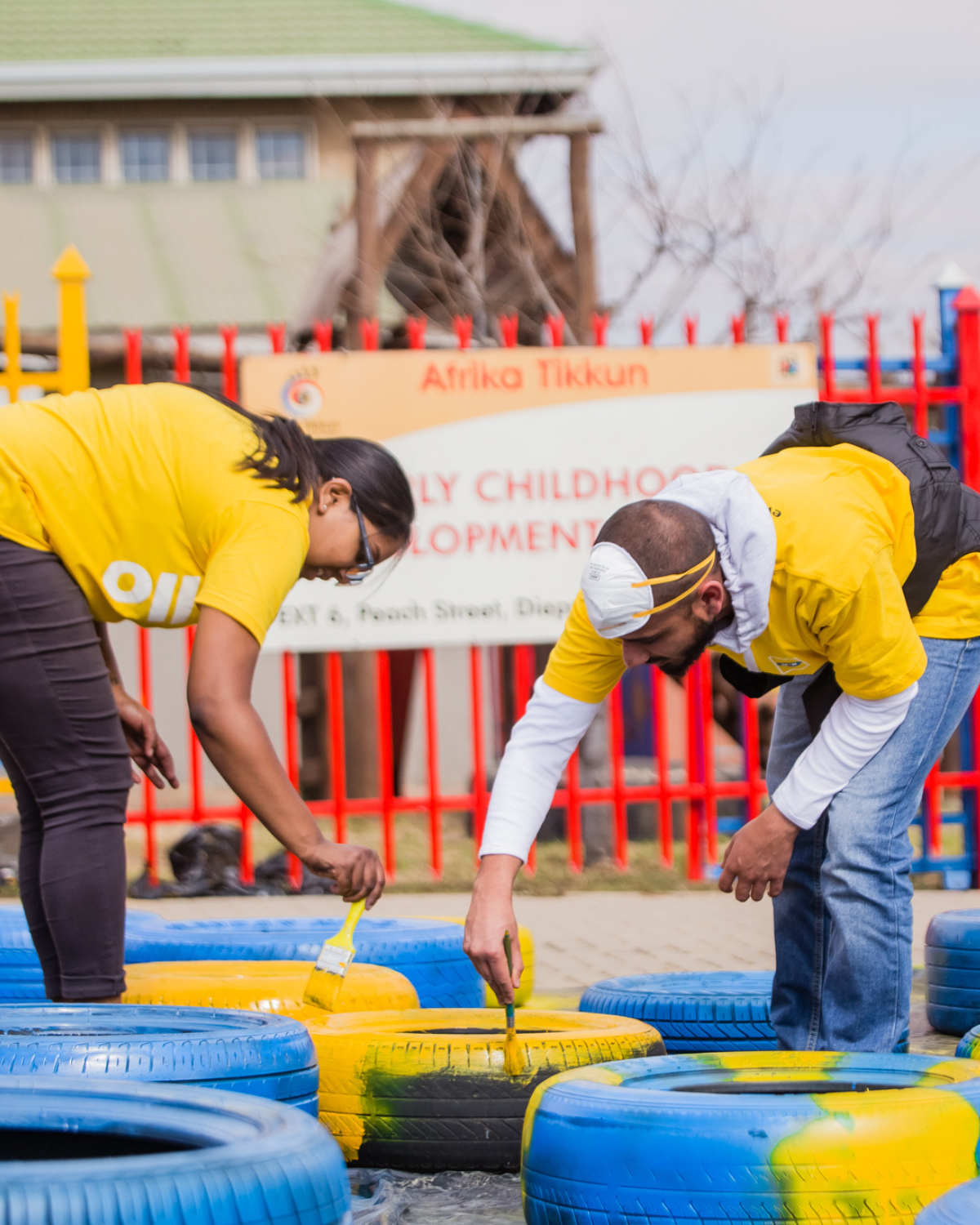 Other projects that the Foundation has aided range from community-based interventions to focus on e-Health programmes which support nursing colleges and entrepreneurship programmes amongst scholars, university students and SMMEs, as well as supporting the creative industry to look for ways to integrate digital solutions into its art management. They also encourage their employees to join their MTN Employee Volunteerism programmes, which are aimed at encouraging the mass participation of MTNers in making a difference and experience the personal satisfaction that comes from making a difference in someone's life.
So the next time you are looking to change service providers or purchase a new phone, look to the company that gives back to communities whilst keeping you in contact with yours, making it easier to #doDifferent.
Find out more here.
---
Images by: MTN SA Foundation