Caring for Girls and #doDifferent
We have discussed many times how so many children in South Africa – with already limited access to education – face additional hurdles to learning. Young women face a particularly high hurdle imposed not only because of economic circumstances, but also outdated taboo and problematic social dynamics.
This refers to menstrual health. Tragically, so many young women are denied access to information, assistance, and menstrual hygiene products. The result of this is millions of young women are forced to stay away from school and lose out on an education as well as being denied basic comfort and dignity.
As with so many of the problems being faced by South Africans, it falls on charities and NGOs to step in and assist with the help of companies who care. One such company choosing to #doDifferent is West Pack, the Gauteng-based chain of stores offering a massive range of homeware, packaging, and lifestyle products.
Starting with a single store in 2006, West Pack has grown to a footprint of over 50 stores around Gauteng and have become the go-to for any storage and utility solutions as well as countless other items which make home management simpler and more convenient.
West Pack have chosen to #doDifferent through their involvement with the Imbumba Foundation and their Caring4Girls initiative. This initiative aims to give a voice to young women, instilling dignity, and confidence. They do this by providing menstrual health products, as well as providing essential education around menstrual health, hygiene, and puberty to young women who have been denied this essential service.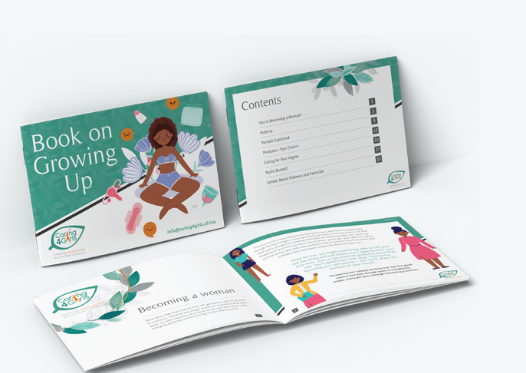 Customers of West Pack are invited to purchase a pack of sanitary pads at check-out for a minimal cost of R10. West Pack will match all donations which then get distributed through the Caring4Girls programme.
Each of these donations empowers a young woman to stay in school and protects their health and dignity.
Please support this critically important initiative. Get to West Pack for all those packaging and storage essentials and choose to #doDifferent by supporting Caring4Girls.
See more about Caring4Girls here.
---
Images by: West Pack and Care4Girls