Burning Bright and #doDifferent
We tend to think that the big changes required to fix all the problems society faces must come from big solutions. The #doDifferent philosophy focuses more on each small choice we make adding up to large-scale change.
One Cape Town-based company exemplifies how even the small items we might overlook can make an impact.
With Love Products supply a range of hand-made beeswax candles. Their candles are made exclusively from beeswax sourced directly from beekeepers, with an eco-friendly cotton wick for clean burning.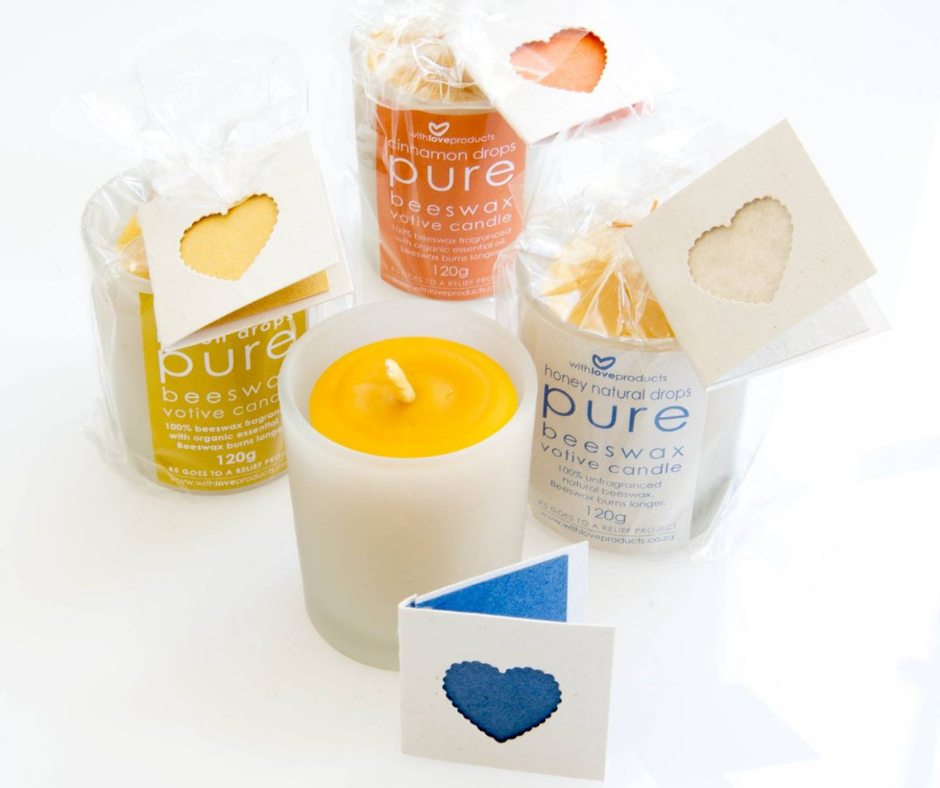 Most candles on the market are made from paraffin wax - a crude oil by-product. This is obviously not environmentally friendly, and studies suggest the fumes from these candles may also be harmful. Palm oil alternatives are often billed as cleaner, but the palm oil industry is responsible for well documented environmental and social abuses.
Conversely, beeswax is organic and renewable, a natural by-product of harvesting honey. Beeswax candles also burn at a slower rate than conventional candles making them long-lasting and cost-effective.
With Love Products have chosen to donate a portion of profits from sales of their candles to the Ekukhanyeni Relief Project - a non-profit working in informal settlements surrounding Johannesburg. They provide early childhood education intervention, community gardens and agri-project development and training. So, each candle sold directly contributes to assisting the marginalised in society.
Candles are great for all occasions. And with load shedding set to be with us for a while, it is a good idea to stock up for those dark nights. Why not choose to #doDifferent and buy candles which are not only more cost-effective and environmentally friendly than conventional candles, but also support a wonderful cause.
Find out more here.
---
Images by: With Love Products